Collins Lake will be closed on Christmas Day
After a knockout November we saw a strong first half of December. Fall planting is finished and while we aren't seeing as many limits these days, the relatively warm weather and calm winds have made for great days to be out on the lake and there's still some good trophy-sized trout coming in.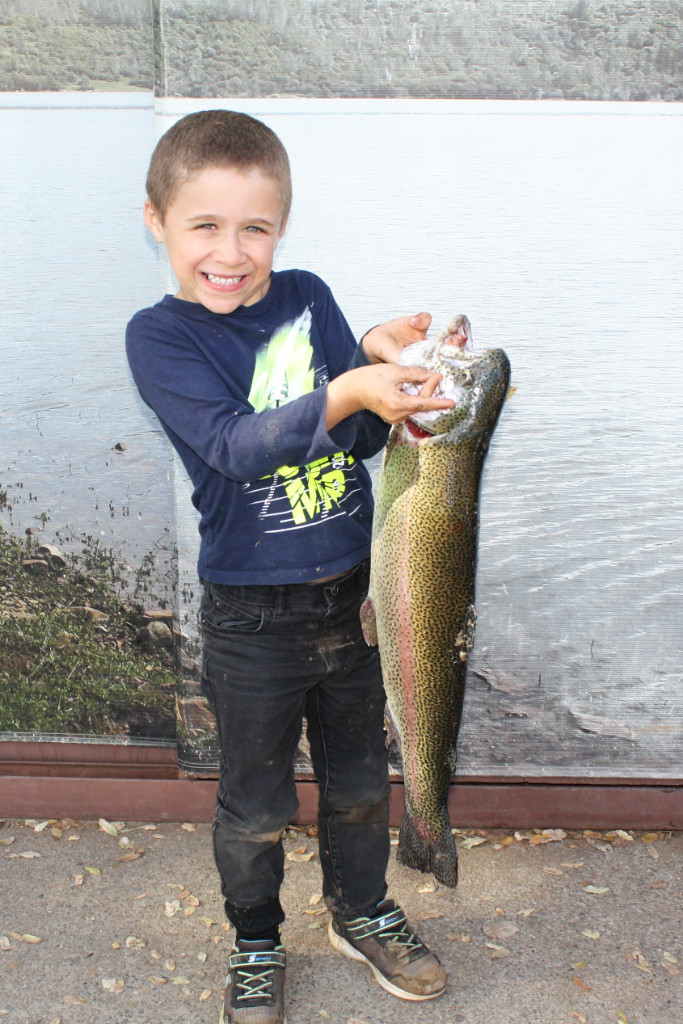 With a smile almost as big as the lunker in his grip, Davinci Garibaldi from Palermo showed off this brag worthy 7lb trout he caught using a worm and a marshmallow down by the beach.
David Proctor of Elk Grove caught a 6 1/4 pound trout and finished off with a limit from the beach on chartreuse powerbait. Mache Angelo of Gernville caught a beautiful rainbow trout the same day. Miranda Joseph of Loma Rica reeled in her rainbow while trolling the east side using a shad Rapala lure.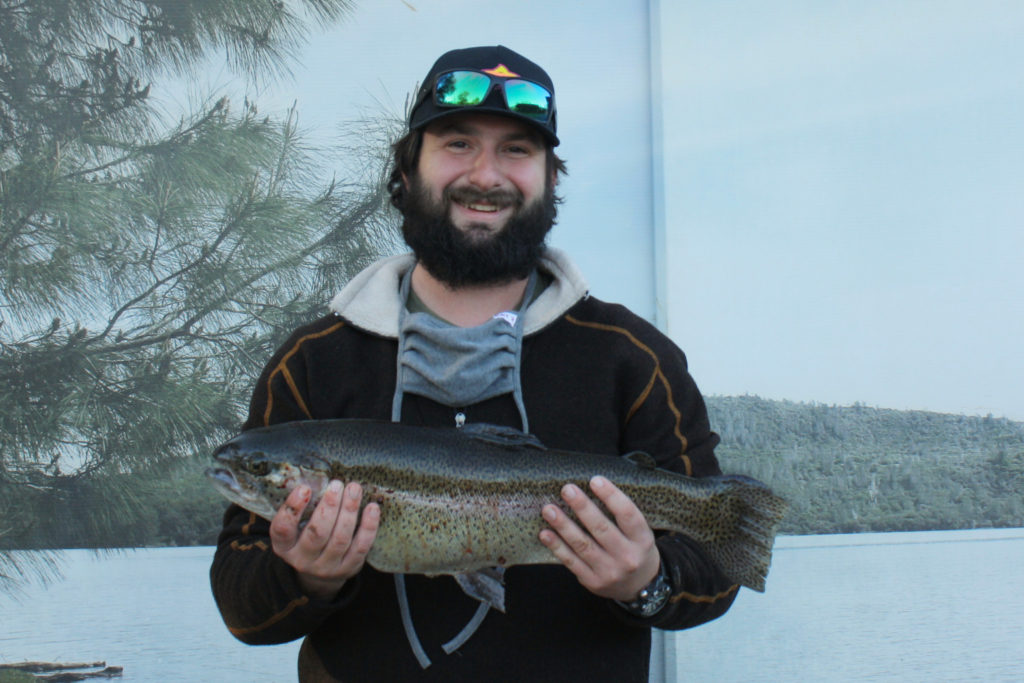 Hayden Sampley of Robins caught a nice trout on a worm along the beach shoreline. Sid Cates landed this 5.7lb trout near rental dock which he hooked using a white fly.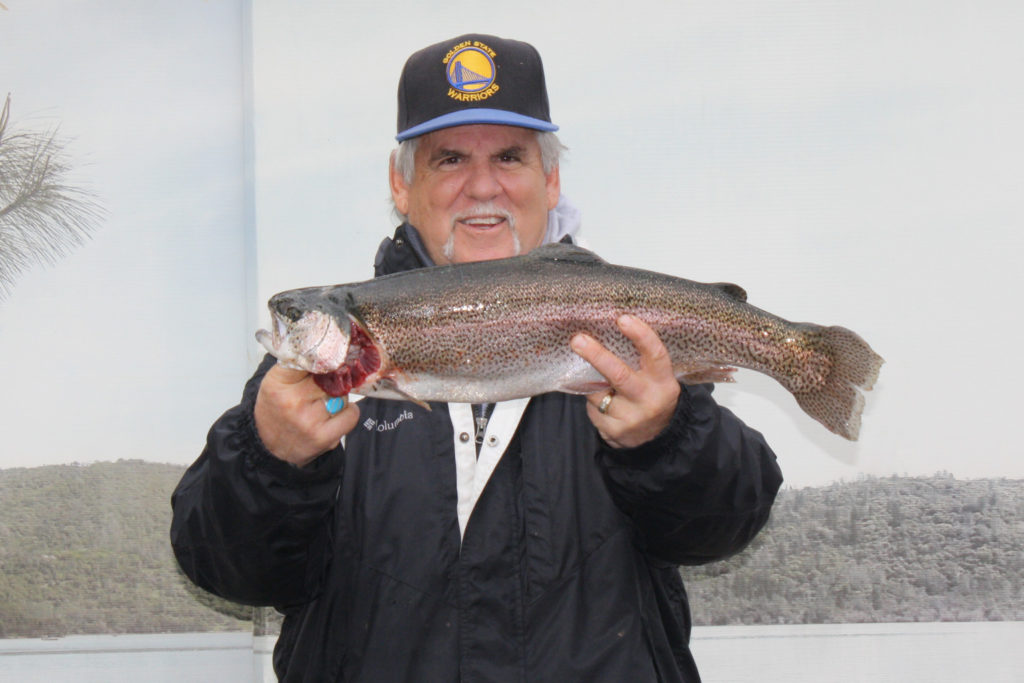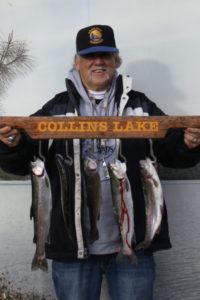 Bob Chappell had three successful trips so far in December all down in front of campsite #60. His first day out he limited out in less than an hour. Two days later he caught another limit using yellow salmon eggs. Bob took a break, we can only assume, for trout tacos. Four days later he came back and landed an nice 5.5 pounder on Yellow Powerbait.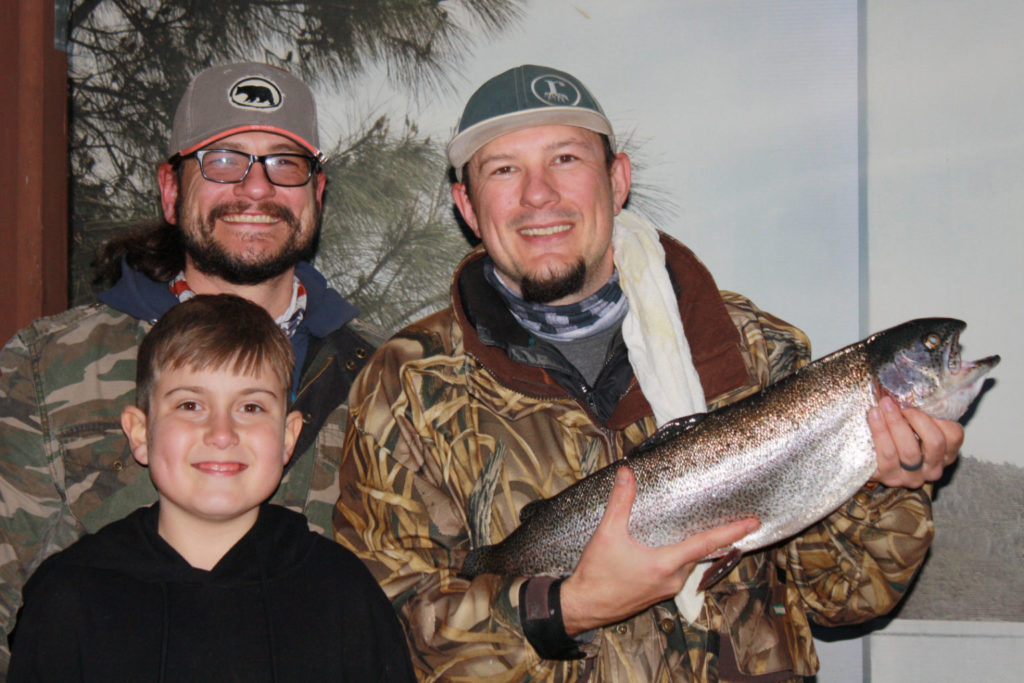 Finishing out the first half of the month, Dennis Krohn Jr. along with Dylan & Chris held up this beautiful 6.8lb trout which they caught trolling PowerBait trailed with a plastic worm.
Catfish seem to have settled down for winter and although I have heard of some minor bass activity no one has sent in a picture yet. Send us your Collins Lake catch to fishing@collinslake.com and we may post it here and share it with other publications and postings.
Collins Lake will be closed on Christmas Day – no day use and no boat launch. We will open again the day after Christmas at 7am for normal winter hours.
Ed