In these peak summer months the trout dive down deep and activity slows- it doesn't mean you can't catch them but you'll be trolling deep and potentially long. Shawn Hansen of Grass Valley beat the odds and caught a limit of rainbow trout "all over the lake", but for the most part summer catches are catfish, crappie, bluegill & redear sunfish with the occasional bass. The Gomez Family showed off their massive 8lb catfish & 2lb bass caught from the shore in front of campsite #111 using worms and PowerBait: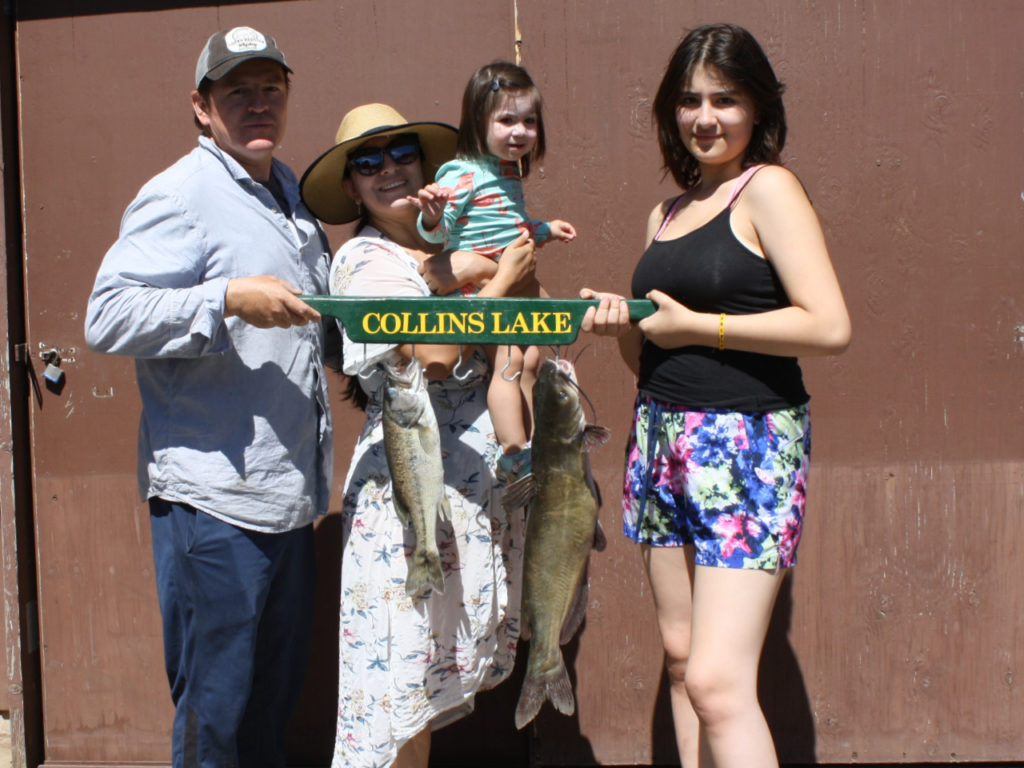 It's a great time of year to take kids out for panfish but Kamea Wright skipped the bluegill and managed to reel in 2 trout near the PowerLines using Powerbait:
The Anderson Family used everything from Crappie Jigs, Trout Mags and even Hotdogs to fill their stringers with bluegill and crappie from the shoreline at the south end of the park near the dam.
The Zavalza Family were dropping redworms from the dock where they caught three trout and one crappie.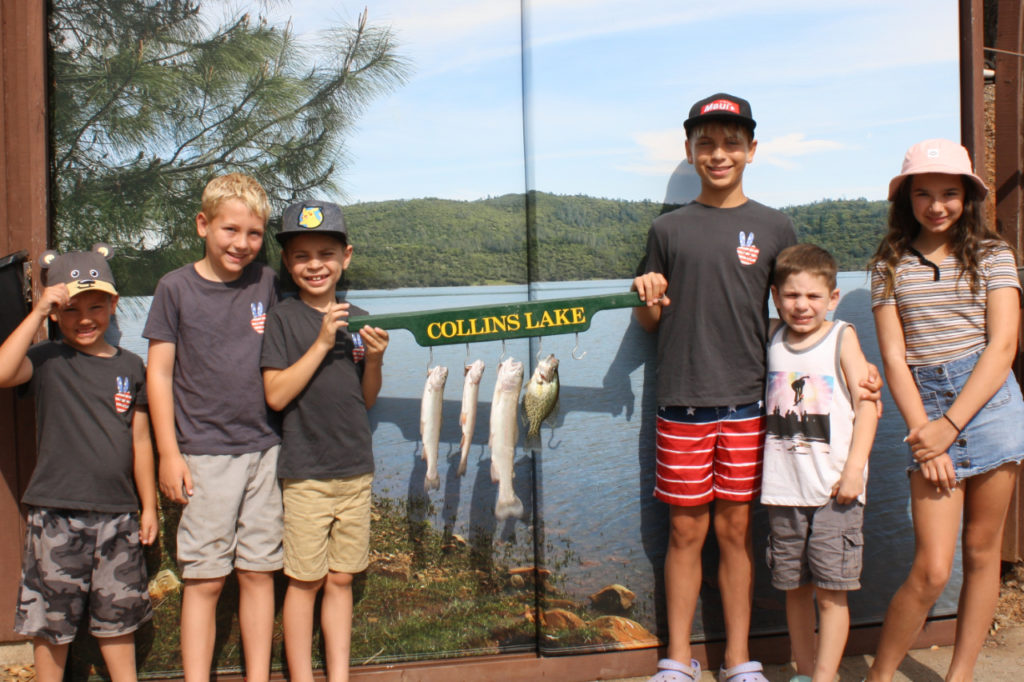 Summer is a great time get the kids out on the water- for one if you get too hot you can just jump in…but also pan fishing can be a fun introduction as the fish are often visible, and the kids (and you!) can watch them peck at a jig or steal a redworm. The wind forecast is low for this week which should make for good surface clarity.
At night time it's fun to get out a crappie light and fish in the top 10ft and maybe drop a line to the bottom just in case a lunker catfish is on patrol.
Good luck out there- and don't forget to send in your catch: fishing@collinslake.com